Dental Implants Woodland Hills Questions & Answers
How do I know if dental implants are right for me?
When you have lost a permanent tooth, dental implants Woodland Hills are a safe and reliable option to replace that tooth or teeth. Dental implants are a great option for most people in need of replacement teeth, although your mouth and jaw need to be relatively healthy for the installation to be successful. Being in good health is the biggest concern when it comes to dental implants. Some diseases, such as cardiac disease or diabetes, make it difficult to recover from dental surgery. Bone density is another concern. The process of having dental implants requires that a surgical post is implanted into your jawbone. If you do not have strong bones or if you have bone loss due to missing teeth, then the process of receiving dental implants may be elongated. Other options for replacing missing teeth include dental bridges or dentures.
Why should I see Dr. Shokri if I need Dental Implants?
Dr. Shokri uses a state of the art 3D imaging service to collect images of not only your teeth, but your entire jaw, neck and head. These detailed images show her if there are any areas of weakness in the jaw that need to be addressed before dental implants can be installed. Along with the 3D imaging services, Dr. Shokri utilizes a guided technique which allows her to digitally place the implant on a digital version of your mouth. This creates a more precise placement for the implant, as the digital version highlights all major nerves and blood vessel that need to be avoided. This accurate diagnostic tool provides Dr. Shokri with the relevant information to make informed recommendations on the best course of treatment to replace your teeth.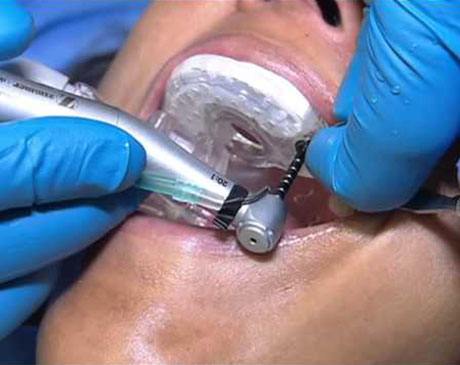 What are the benefits of dental implants?
Dental implants provide a number of benefits. Not only do they look like natural teeth, but you are able to eat normally. They also provide stimulation to the jawbone, just like a normal tooth. Dental implants Woodland Hills are a permanent tooth replacement solution and with proper care, they can last for several years. The alternatives for dental implants are dental bridges. This lab-created bridge closes the gap by anchoring itself onto neighboring teeth. However, overtime bridges can create pressure on neighboring teeth, resulting in damage. Dental Implants are the ideal solution to replace a missing tooth and are very simple to upkeep.