Cosmetic Procedures Questions & Answers
Patient Testimonial
"Dr. Shokri (Mojgan as she says to call her!) is a true professional and a delight. She takes her time and explains everything that's about to happen (albeit not the most pleasant way to spend an hour!). She successfully removed the last piece of silver filling in my mouth, pain-free, and if anyone has silver filings left in your mouth, call her today and get them replaced! Dr. Shokri's expert advice says the silver usually uncovers cracked teeth and cavities underneath which must be replaced. What's also really cool is she takes a picture of every tooth in your mouth as before and after which are really helpful to detect changes moving forward. Her office is top notch and has state of the art equipment. Glad to have found a great dentist so close to home." by Gayle D. 10/2/2013 (View full post here)
Why should I choose Dr. Shokri for cosmetic dentistry?
Cosmetic dentistry Woodland Hills requires artistic vision, something that Dr. Shokri has plenty of. In her downtime, Dr. Shokri enjoys photography and painting which has improved her eye for symmetry, colors, and textures. Dr. Shokri has significant experience in delivering cosmetic dental services to improve the appearance of your smile. Also, Dr. Shokri will ensure that your dental health comes first and is addressed with any procedures performed. Many patients have come to Dr. Shokri because they dislike the appearance of their teeth and smile, only for Dr. Shokri to identify dental issues that are the cause of the cosmetic issues the patients are referencing. By finding this correlation, Dr. Shokri is able to fix the cosmetic issues as per the patient's request, but also prevent further dental issues from occurring.
What kind of cosmetic services does Dr. Shokri offer?
Dr. Shokri offers a full line of cosmetic dentistry services including single and multiple teeth implant surgery, crowns, porcelain veneers, bonding treatments and even Invisalign® braces. In line with these services that brighten and create a beautiful smile are Botox injections and dermal filler injections. Dr. Shokri holds a special certification to use Botox and dermal fillers to help improve your smile by highlighting your lip line and reducing wrinkles and sagging skin on your face.
How do veneers and dental bonding help my smile?
A dental veneer is a very strong, tooth-colored covering that is adhered to the front surfaces of the teeth. Dr. Shokri uses her 3D imaging technology to model the teeth and gums to ensure the best, natural fit and appearance. She will also utilize her laser treatment to adjust the appearance of the patient's gums to ensure a healthy and beautiful result. Dr. Shokri can use veneers to address multiple smile imperfections. Veneers are often used to correct cosmetic damage like chips, cracks, gaps between teeth, teeth that appear too small, uneven or worn tooth edges, and staining that doesn't respond to teeth whitening. Veneers are custom made using state-of-the-art technology and materials that can be custom-tinted to match your own teeth for a completely natural-looking result.
With proper upkeep, veneers can last anywhere from 7-20 years. For many forms of cosmetic restorations, dental bondings can be a good alternative to veneers. Similarly to veneers, dental bondings utilize durable resins to correct a wide range of dental concerns including cracks, chips, breaks, and staining. Bonding resins, like veneers, can also be tinted and shaped to blend in with the patient's surrounding teeth for a natural looking outcome. Whereas bondings are traditionally less costly than the application of veneers, they are weaker and are not necessarily a long-term fix. However, there is the added benefit that bondings can be completed in a single trip to the dentist's office, in just one hour!

Crown and Bridges
Dental Crowns and Teeth Whitening Procedure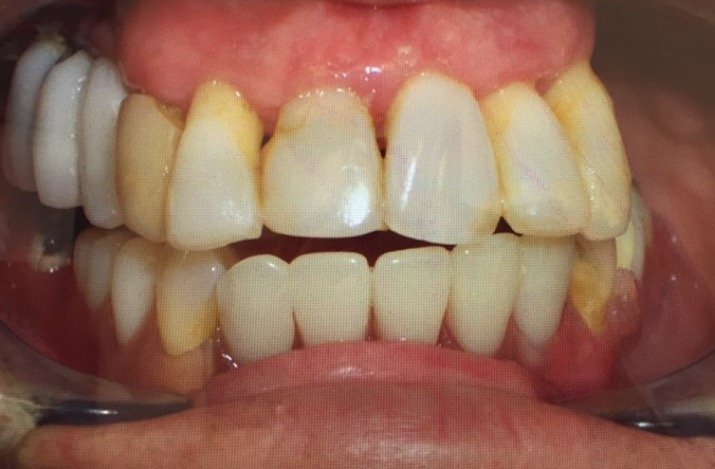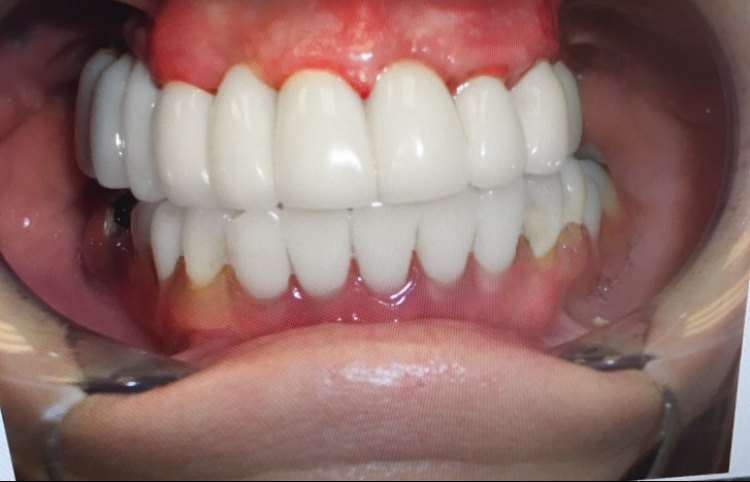 Dental Crowns and Teeth Whitening Procedure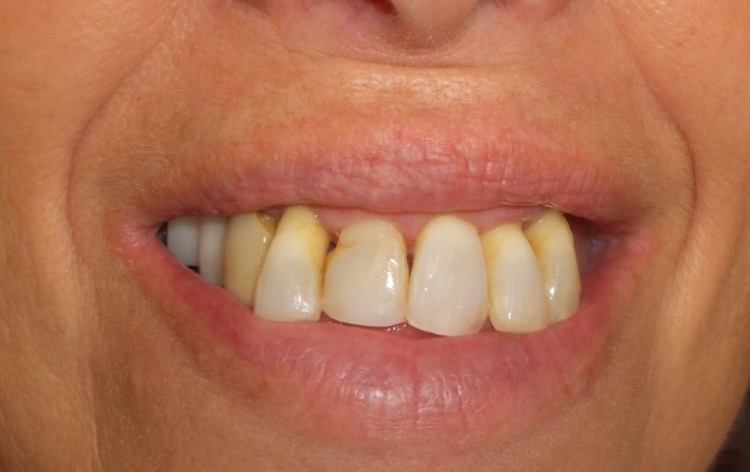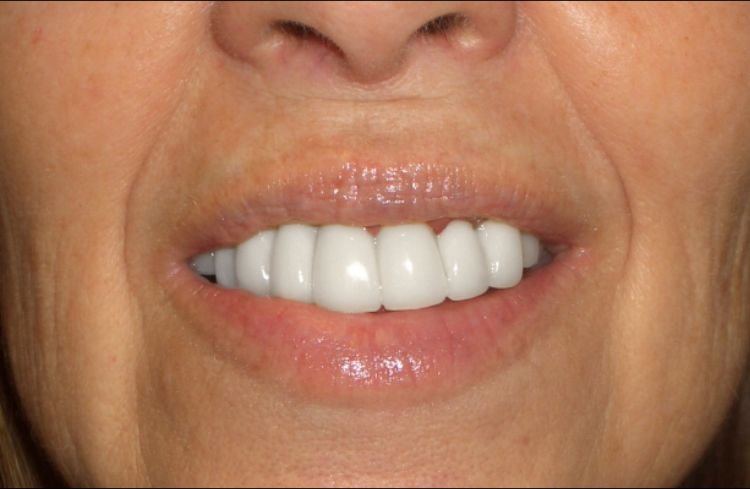 Dental Bonding Procedures