3D Scan and Imaging Woodland Hills


What 3D Imaging technology does Dr. Shokri use?
The machinery is called Galileos 3-D diagnostic system, and it is an advanced piece of dental diagnostic equipment. It provides extraordinarily detailed images of a patient's, teeth, jaw, neck and head, and highlights any abnormalities and developing pathologies in the hard tissues. It is used for many purposes, ranging from providing detailed images for diagnostic services to planning the placement of dental implants and mapping orthodontic treatments. For example, with dental implants the artificial teeth must be positioned specifically in order to create a perfect bite and avoid any nerves and blood vessels near the jaw and place of insertion. These images also provide Dr. Shokri with information to diagnose other conditions such as obstructions in the nasal cavities that can help her patients take better control of their overall health.
Why use 3D Imaging?
The primary reason that Dr. Shokri uses 3D scan and imaging Woodland Hills is to make more accurate diagnoses. It is especially helpful in treating TMJ, as the Galileos allows Dr. Shokri to view the joint in detail and see exactly what is causing the joint issues. Traditional x-rays are 2D, which prevents certain pathologies and abnormalities from presenting themselves on the 2D tooth structure. 3D imaging allows us to see, virtually, around the entire tooth structure. For patients, the benefit is that the process is fast, which means you are at the dentist for shorter periods of time, you make fewer appointments, and you receive an accurate diagnosis the first time. For Dr. Shokri, the Galileos means that she has more accurate information available when diagnosing difficult cases, allowing her to create effective treatments plans more quickly because the results are so clear.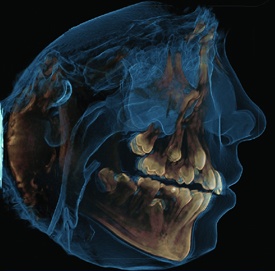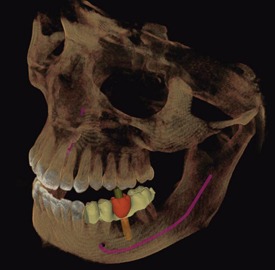 Is the 3-D Imaging system better than x-rays?
Absolutely. First, the image quality is much better. There is a greater amount of detail available from a 3-D Galileo image than there is in a standard x-ray. Standard dental x-rays only show the teeth and a small portion of the jawbone. The 3D images provided with the Galileo equipment provides detailed views of not just the patient's teeth but also their whole jaw, head, and neck. Patients also are exposed to less radiation with these 3D images, when compared to other types of technology that use 2-D. It is these sharper images that are most valuable to Dr. Shokri as they help her with accurate diagnoses and eliminates the guesswork that traditional x-rays sometimes require. Overall, the patient benefits from receiving treatment more quickly and in a more precise way.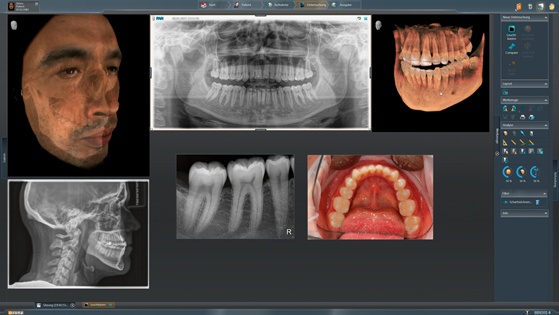 GALILEOS® 3-D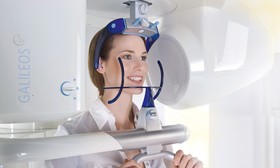 The famous physicist and astronomer, Galileo Galilei, brought a new dimension to modern science. Therefore, it's appropriate that the technology bringing a new dimension to modern dentistry bears his name. What might be surprising, however, is how much easier this may make your next trip to the dentist.
The GALILEOS® 3-D diagnostic system is an innovative piece of equipment we've added to our practice in an effort to continue bringing you the most efficient, comfortable and effective dentistry possible. The GALILEOS system can create a 3-D image of your entire jaw in a matter of seconds – much less time than it would take for you to receive a standard set of X-rays. A remarkable machine that truly lives up to its lofty name, GALILEOS gets you in and out of our office more quickly and on with your day, while also allowing us to diagnose any problems more accurately and efficiently than ever before. The 3-D scans provided by the system are far more detailed than traditional X-rays, giving us an in-depth look at your teeth, mouth, and jaw. This lets us easily detect early signs of any dental problems so that we can treat them before they develop into more serious conditions – which could mean fewer appointments for you in the long run. What's more, these incredibly precise images are created with less radiation than any other 3-D technology—about the same as you encounter on a day at the beach!
Adding the GALILEOS system to our available tools ensures that we remain on the cutting edge of dentistry while continually providing you with the best, most comfortable care possible.
We're keeping an eye toward the future in a way that would do the great scientist proud!